Be Your Own Coach! Check out our Conscious Dating Virtual Coaching Program
Inside the Conscious Dating Virtual Coaching Program you discover:
Why "dating" doesn't work

Being single is an opportunity, not a disease!

How to boost your self-confidence and self-esteem

Solid tools and strategies to "Be the Chooser"

What you can do when single to prepare for the life and relationship you want

How to use Conscious Dating principles and strategies to finally find the love of your life and the life that you love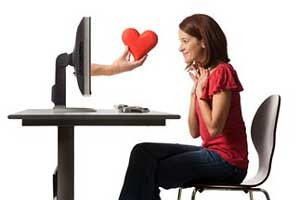 The Conscious Dating Virtual Coaching Program is an innovative approach to helping singles achieve this most important relationship goal. With all the self- help books for singles, dating "gurus," and advice from well-meaning friends, dating and finding a partner should be easy. The truth is, and you probably agree, based on your own experience , most singles have a hard time finding lasting love. You need clear, proven strategies and steps to ensure your success. That's what the Conscious Dating program provides.
Here's exactly what you can expect from the Conscious Dating Virtual Coaching Program:
»Module 1: Adopt a New View of Dating

This Module provides you with a new understanding of what it means to date with conscious intention. After taking the steps recommended in this module you will understand the concept of Conscious Dating and have more clarity about who you are and what you want in a relationship.

» Module 2: Discover the Relationship You Desire

This Module provides you with a deeper exploration of what's important to you as you begin your conscious search for the love of your life.

After taking the steps recommended in this module you will have a clearer picture of what you want in a relationship and will begin to utilize a set of powerful tools for creating the love of your life.

» Module 3: Uncover What You Really Want In A Relationship

This Module will help you uncover your deepest needs and wants for your future partnership.

After taking the steps recommended in this module you will understand what it is that you want and need in a partnership and will have identified how you unknowingly sabotage getting what you really want in your relationships and dating.

» Module 4: Embrace a Mindful Approach to Dating

This Module helps you realize the important role that your friends and family play in supporting you and your relationships. You learn the basics of meeting and keep the attention of someone with whom you'd like to get to know. After taking these steps you'll be more aware of your interactions with others, who you're attracted to and how you present yourself. As these dating skills become second nature, you'll find yourself more able to relax and enjoy the experience of dating and meeting new people.

» Module 5: Make Your Vision A Reality With Conscious Action

In this Module, you learn how to live a full and satisfying life while you're single, you will have defined your goals and made your plans for fulfilling your life's vision, and you will have implemented firm guidelines to use in your new relationships! You are able to enjoy your personal strengths and goals knowing that you are on the right track to finding and creating a lasting relationship.

» Module 6: Stay in the Game

This Module will teach you how to scout, screen and quickly test potential partners to determine if they meet your requirements. You learn where to find compatible singles, how to identify and reach out to singles that attract you, and how to prevent unpleasant experiences as a Conscious Dater.
What's included in the Conscious Dating Virtual Coaching Program:
6 Module Conscious Dating Virtual Coaching Program

Innovative, self-paced program conducted online in the privacy of your home

Each module includes:
– Workbooks and easy-to-follow, step by step exercises
– Weekly Action plan to keep you on track
– Instructional audio programs walk you through the steps of each module
-Optional bonus exercises for further development if desired
6 Month password protected access to the program to help keep you on track with your goal of finding a life partner.

Assessment tools

Dating Red Flags Checklist

Free private consultation with a qualified Conscious Dating coach

You even get a Certificate of Completion suitable for framing!

Here's what singles

like you

say about this program:
"Conscious Dating is the most enlightened program on the topic of dating that I have
come across. It really takes a lot of the mystery out of why
relationships work and don't work! This program lays everything out to
help singles find their life partner and avoid relationship failure,
pain and agony. Conscious Dating helped me develop clarity about relationships
and the importance of getting my requirements met and has given me more confidence for dating. Quite frankly, I love Conscious Dating!"
–Joseph Dunn, Rockville, MD
"Conscious Dating teaches that you don't have to struggle as a single. It doesn't have to be so "hard." This program helps you to be
proud of being single, what you can accomplish, and the gift you are
to the world. You are not alone in making relationship choices. Conscious
Dating is a powerful resource, and I encourage all singles to
use it – and live life fully!"
–Denver Hudson, Terre Haute, IN
"A masterwork! This wonderful program is jargon-free and chock-full of practical,
hands-on information that singles can use to make their dating experience
the best ever. Valuable information, clearly presented, and with exercises that result in a workable Conscious Dating
Plan that singles can use and refine over and over again." — George Polley, Seattle, WA
"Conscious Dating is MUST for singles. It is a complete, bullet-proof
system for finding your life partner that gives hope and clear step by
step instructions of what to do and what not to do .If you do the exercises
in this program you will be successful. Thanks to Conscious Dating, no-one
needs to be alone, unhappy or hopeless anymore." –Hilde Weimann, Bowie, MD
Relationship Experts Agree:
"In Conscious
Dating, David Steele provides a new concept for dating and
insightful advice, effective exercises and useful illustrations that
will help anyone who uses them make their journey to love successful.
We recommend this program to anyone looking for love." — Harville Hendrix, Ph. D. and Helen LaKelly Hunt, Ph. D., co-authors
of Receiving Love: Transform Your Relationship by Letting Yourself
Be Loved

"Unconscious dating can lead to disaster. Given the serious effect of relationships gone
awry, Conscious Dating is a must for singles who want to make better
relationship choices. David Steele provides sound guidance and
practical advice for today's singles."
— Pat Love, Ed.D. Author, The Truth About Love and Hot
Monogamy

"David Steele has made a significant contribution to the world of relationships
by mapping two previously foreign countries- consciousness and dating,
bringing them together at last in this customized system. Packed with
practical strategies that really work, Conscious Dating is THE program
for helping singles navigate the dating world." —Gay and Kathlyn Hendricks, authors of Conscious Loving

"This program is filled with practical strategies that work. Packed with
solid advice, assessments and exercises,
Conscious Dating will completely change the way singles
view dating and relating. A must for anyone who wants to create
his or her next great relationship." —Eve Eschner Hogan, Author of Intellectual Foreplay and How
to Love Your Marriage

"Seeking to find the partner of your dreams can be a bruising process. Conscious Dating teaches you ALL you need to know to find a partner with whom to live a full life, starting NOW! This is THE program for every single who wants to find the love of your life." —Bonnie Bernell, Ed.D, Author of Bountiful Women: Large Women's Secrets for Living the Life They Desire.



Here's what you get with the Conscious Dating Virtual Coaching Program:
Easy to follow, self-paced, 6-module, step-by-step system
Six months password-protected access to the content-rich online Learning Center where you'll find resources, support and inspiration 24/7
Six Modules filled with the systems, strategies and secrets on how to find the love of your life
Bonus materials that will further your skills and keep you inspired
Private 1:1 coaching session with a trained Conscious Dating coach
Fun weekly action steps that will keep you on track and focused on the areas that will give you the greatest results
This program has helped tens of thousands of singles find the love of their life and the life that they love.

Imagine . . . FINALLY finding the love of your life!

. . . Imagine you are finally experiencing the love you deserve

. . . Imagine sharing your life and growing old with your soul mate

. . . Imagine feeling more connected to all the people in your life

. . . Imagine waking up every day excited about your life and your future

. . . Imagine living each day with more confidence and ease

. . . Imagine knowing exactly what steps to take to find true love

. . . Imagine having the kind of life and relationship that inspires others to go for their dreams

. . . Imagine having a sense of peace and contentment that you are living the life you love with the love of your life

If you've ever been disappointed in love and you don't want to repeat the mistakes of the past, you need this program

» Proven and tested over the past 15 years with thousands of singles just like you

» Comprehensive, innovative, leading-edge online virtual coaching program

» Available only through Relationship Coaching Institute; the first and largest international relationship coach training organization

» Be your own coach!

Our 30-Day Satisfaction Guarantee:
You will be absolutely delighted with this program or
your money back within 30 days of registration




Ready to finally find your soul mate?

After two divorces, three kids, and 50 years on this planet,
Conscious Dating worked for me and I'm absolutely committed
to your relationship success and fulfillment.

Join our Conscious Dating Virtual Coaching Program
and let us help you find the love of your life and the
life that you love!

David Steele, MA, LMFT, CLC

Founder, Relationship Coaching Institute

PS: If you're reading this far down this page you are most likely VERY interested in this program and we really want to help you to find the love of your life. Your satisfaction is guaranteed so you have nothing to lose and everything to gain.